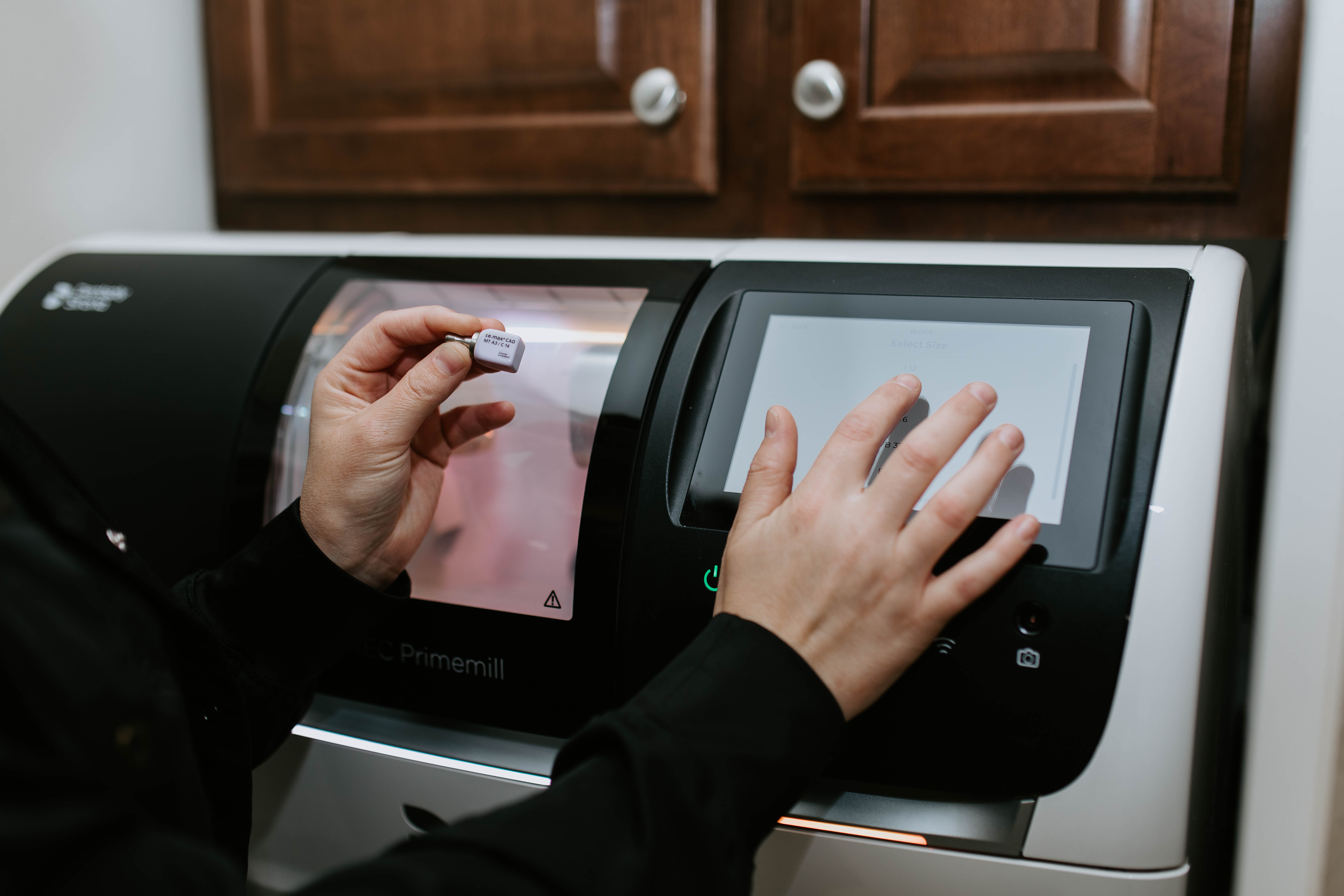 Same-day CEREC crowns offer the best solution for a lot of busy individuals. The same-day crown epitomizes the latest development in dental technology and is provided by dental offices that are well-equipped and trained to give you these wonderful benefits. 
Previously, patients had to undertake multiple dental visits to have a dental crown placed. It used to be pretty standard for patients to wear an unreliable temporary crown before getting fitted with a permanent crown. The dentists now use CAD/CAM technology to digitally design a custom dental crown in a matter of a few hours. This procedure can be a lifesaver when you find yourself in a lost-tooth predicament.
What Is the Process for the Same-Day Crowns?
The process of same-day crowns gets completed in a single dental visit. The dentist makes use of an intraoral camera and computer-aided design to create a 3D image of your damaged tooth. After creating the model for the crown, your dentist uses a CEREC machine to make your same-day crown at the office. Once the crown is ready, your dentist will shape and prepare your tooth and bond the new crown. The whole process takes only about a couple of hours.
What Are the Benefits of the Same-Day Crowns?
The same-day crowns are made of high-quality ceramic as they are designed to be fixed in your mouth permanently. The use of high-quality ceramic will ensure that it has the same qualities as natural tooth enamel.
With the same-day crowns, the need for a temporary crown is eliminated. The traditional method of crowns will include you having to wear a temporary crown until the permanent crown is prepared. As the same-day crowns are designed to be worn on the same day, you can avoid the temporaries altogether.
This procedure helps to save your time. The same-day crowns are precisely what they promise — you can walk into your dentist's office with a damaged tooth and step out in an hour or two with a permanent crown. 
The same-day crowns will deliver you an exact fit. The technology that makes these crowns will ensure that the crown fits perfectly on the first attempt itself. They take your bite pattern into account, as well as every detail of your tooth contours.
They are as durable as traditional crowns, and they are far more comfortable for them.
The same-day crowns help preserve more of your existing tooth. In a traditional crown, the dentist will have to drill down more of your tooth in order to fit the crown. But the crowns put in on the same day don't require any drilling. As a result, more of your existing tooth is preserved for the crown.
Call Austgen Family Dental at (317) 885-6400 to know more about Same Day Crowns or
schedule an appointment online.