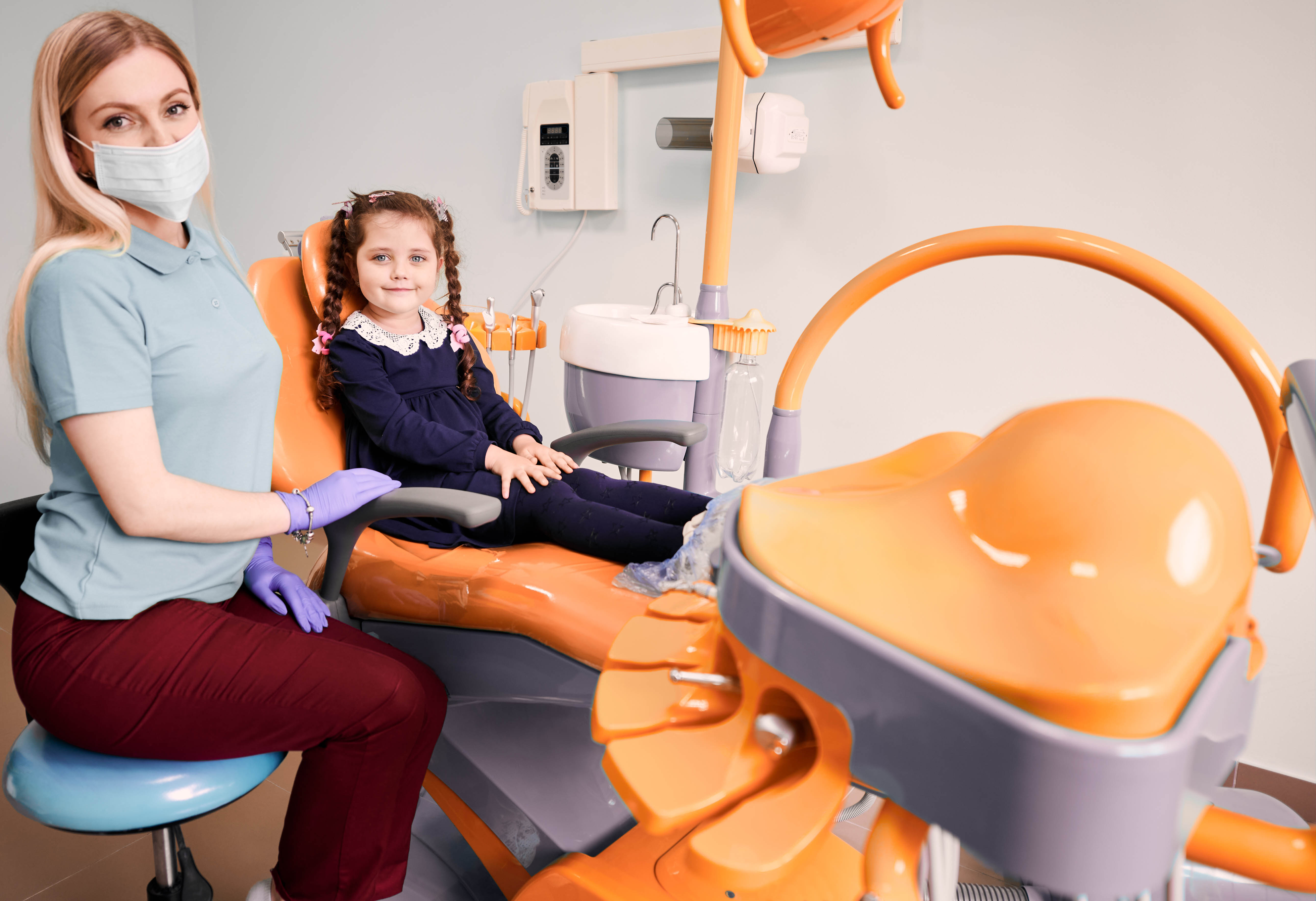 Every parent wants the best oral health for their children. Dental professionals encourage parents to provide oral care to their children from infancy, especially when they already have their first milk tooth. It is suggested to bring them to the dentist as early as possible to ensure that your children's teeth are healthy for a lifetime.  It is always recommended to visit a pediatric dentist at an early stage to reduce oral care costs and lead to brighter smiles over the years.
Who Is a Pediatric Dentist?
A pediatric dentist is a specialist who has the experience and the qualifications to give professional dental care to children. The oral health care services extended by a pediatric dentist include caring for a child's teeth, gums, and other supporting tissues in the mouth. A pediatric dentist can help provide a child with oral health care from infancy through adolescence and protect from severe oral health conditions that can otherwise result in lifelong problems and complications if not treated on time.
What Are the Services Provided by Pediatric dentists?
A pediatric dentist will conduct oral health exams for infants. The process also includes a risk assessment of decay and cavities for both the baby and the mother.
Orthodontic conditions such as misaligned or crooked teeth and improper bite are diagnosed, evaluated, and treated in time by a pediatric dentist.
They extend immediate treatment and care for dental injuries, including damaged or fractured teeth.
They help repair the damaged or decayed teeth by carrying out the appropriate restorative treatments.
A pediatric dentist will also provide preventive procedures to ensure protection against cavities and decay. These procedures include dental cleaning, fluoride treatment, education, and discussion on proper diet and nutrition.
They assist in the prevention, management, and treatment of gum and periodontal diseases.
A Pediatric Dentist also provides habit counseling regarding the use of pacifiers and thumb sucking.
The timely detection of oral health problems could potentially be linked to severe oral health conditions like asthma, diabetes, congenital heart problems, hay fever, and many others.
Why Should You Start Early Oral Care for children?
Oral health indicates your overall health. As a result, you need to teach your children good dental care from a very young age. If they develop good habits early in life, it will be easier for them to continue these habits as they grow older. By taking your children to dental visits as early as possible, they will become familiar with a pediatric dentist. This will encourage them to take better care of their teeth and fend off any dental phobias when they grow up.
Call Austgen Family Dental at (317) 885-6400 to know more about dental care for children or
schedule an appointment online.