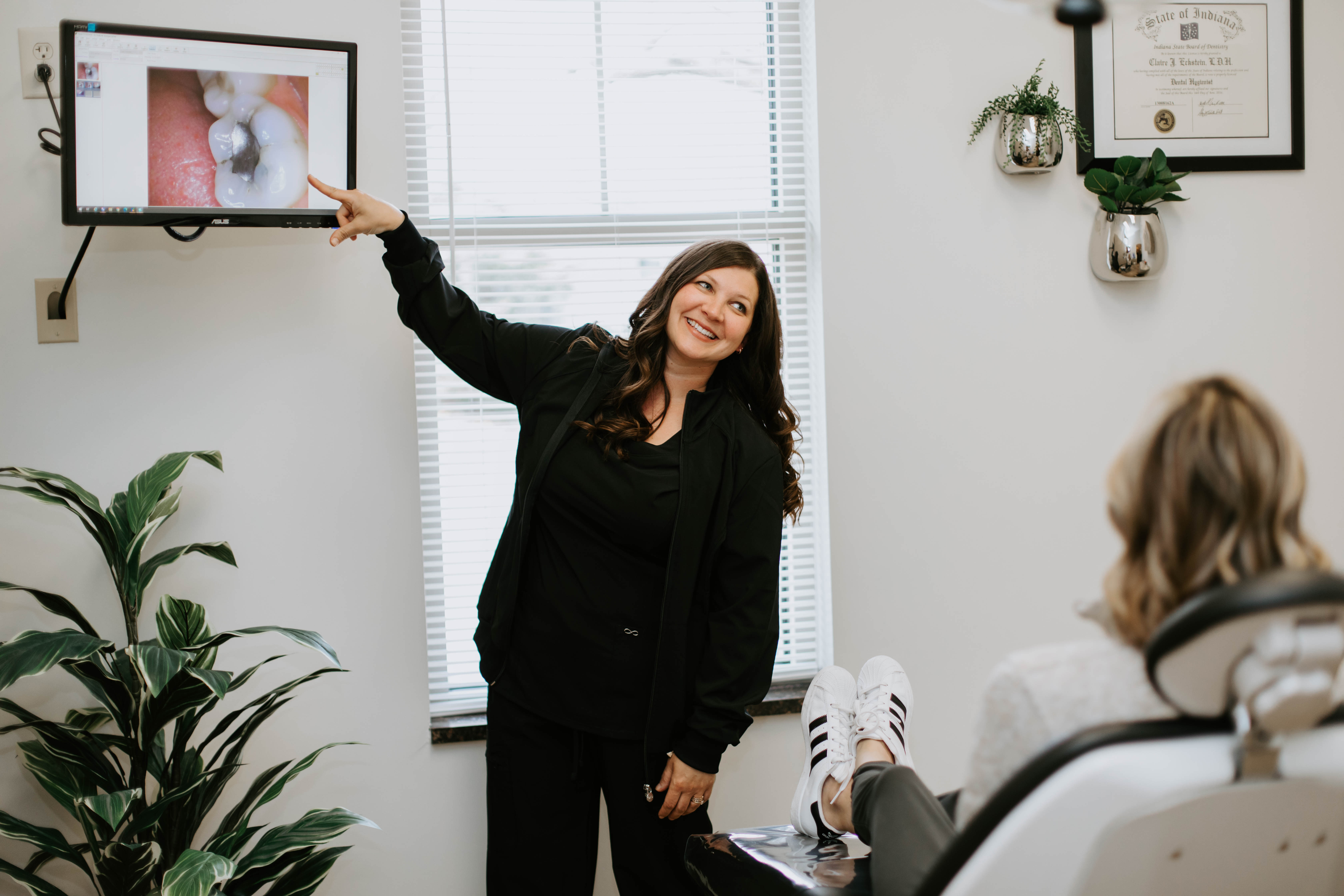 Preventative dental cleaning is vital for several reasons. All debris and buildup of plaque and calculus are removed from your child's teeth surfaces during the cleaning. While a child can learn to maintain daily dental hygiene, professional cleaning is essential to access areas such as those below the gum line that are difficult to clean daily. For this purpose, additional tools, such as ultrasonic scalers and hand instruments, are used to remove the debris more effectively than with just a toothbrush and floss. The teeth will also be polished using an electronic brush and special toothpaste to scrub off any superficial stains and make your child's teeth appear bright and beautiful. The dental cleaning is a preparation for the following comprehensive oral exam. Often, the cleaning is followed up with a fluoride treatment to strengthen the enamel of the child's teeth and help prevent tooth decay. Depending on your child's individual needs and risk factors, the supplemental fluoride treatment may also be prescribed in the form of supplements or a home application of the relevant fluoride.
What Is the Importance of Fluoride Treatments?
Fluoride is a mineral that helps check cavities in both children and adults. When the fluoride is applied to the surface of the teeth, it works by making the outer surfaces of the teeth's enamel more resistant to tooth decay. Fluoride is found naturally in water and food sources or can be topically applied as oral rinses, toothpaste, and professional treatments. A sufficient amount of fluoride is required for the developing teeth of the children.
Why Are Preventative Cleanings Important for Adults as Well as Children?
Preventative cleanings are important for adults as well as children for the following reasons:
Preventative cleanings help promote good dental habits, including brushing and flossing.
A dental professional will provide guidance on thumb sucking and advice on dietary habits, which will go a long way in maintaining your dental health.
Preventative care includes regular teeth cleanings and oral exams, usually once every six months
Up to a certain age, a child will be given a fluoride application for their teeth.
If necessary, sealants will be used to conceal the cavities.
The jaw and teeth development can be tracked with the help of routine X-rays.
If the need arises, sports athletes can be fitted with mouthguards.
If teeth are found to be crooked, you can be referred to orthodontists.
If there are any other dental needs, you can be referred to other dental specialists.
Any other health issues that may impact an individual's dental health can be identified and treated.
Call Austgen Family Dental at (317) 885-6400 to know more about Preventative Dentistry or schedule an appointment online.